Smart grid is an electrical transmission and distribution system that employs a full array of advanced electronic metering, communications, and control technologies. The grid can provide detailed feedback to customers and system operators on energy use and allow precise control of the energy flow in the grid. Widespread deployment of a smart grid would provide new tools for load management – and, if properly designed, for energy efficiency as well.
Powertech EMS - An Energy Analytics Platform(A State-Of-Art Rugged IOT Technology)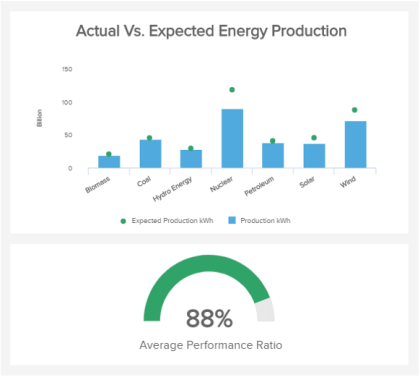 Powertech Deploys A State-Of-Art Energy Analytics Platform, Enabling Large Energy Consumers To Optimize Health Of Assets Forming Part Of Critical Electrical And Mechanical Infrastructure. The Technology Includes Rugged Communication Networks With High Precision Sensors And Analytics Platform Applicable At The Field And Substation Level.Our Technology Is Capable Of Integrating Multiple Types Of Sensors (200+) Throughout The Factory With GIS Tagging Of Each Sensor , Giving Live Sensor Health And Malfunction Detail.
The Objective Is To Provide Large Energy Consumers Live 24*7 Energy And Machine Monitoring In Order To Bring High Level Vigilance In Terms Of Power Quality And Energy Losses With Advanced Alert Management System.
According to International Energy Agency, electrical motors consume more than 50% load worldwide , and industrial motors consume a majority chunk ~70%. Improving the health of motors requires indepth data of mechanical and electrical parameters.
Our Asset specific analytics platform provides insights in order to improve the motor health by early fault detection, input / output analysis and reporting. Our team of auditors and analysts after completing site visits and walk-thru audit will prepare a report in order to gauge energy efficiency possibilities.
We cover Motors with capacity  – 10 HP to 100+ HP Motors including data of VFD Drives, mechanical sensors , temperature sensors and electrical meters.

We Have Successfully implemented large scale projects covering a wide array of sectors as under
Covered over 600+ Assets with the technology and detected losses which helped reduce billing costs significantly
One of India's foremost transmission companies have benefited immensely by utilizing our platform to optimize 150+ MVA Transformers in a 220 KV Substation covering multiple sensors of various protocols
Covered over 600+ Assets with the technology and detected losses which helped reduce billing costs significantly
India's Largest Dairy Co-operative Uses Our Platform to Monitor Asset Health On a Real Time basis
Succesfully enabled the company to detect grid losses with pin point analysis and recommendation
Helped detect malfunction of 2000 KVA Transformer which helped company save 2.5% in transformer losses
079 4009 5959, 079 2656 4444
Don't hesitate to contact us!
Mon - Sat: 10:00 - 19:00 / Closed on Sundays
602/603, Saffron Building,Near Bank of Baroda, Panchvati, Ellisbridge, Ahmedabad -
380006